Sep 23 | Ricardo Lima Filho was awarded a Trainee Professional Development Award to attend SfN 2023 in Washington, DC. We are proud of you, Ricardo!
July 23 | Mariana Chauvet made a great presentation and was approved to start her PhD with us!
July 23 | Mariana Chauvet presented her Master's work. Kudos to her!
June 23 | We received the great news that Alinny Isaac will join the Federal University of Rio de Janeiro as an assistant professor. Congrats Alinny!
June 23 | Ricardo Lima Filho successfully defended his PhD in a very interesting presentation. Congrats Dr. Ricardo!
May 23 | More good news: Alinny, Danielle, Mariana and Ricardo will attend the International Society for Neurochemistry in Porto this August.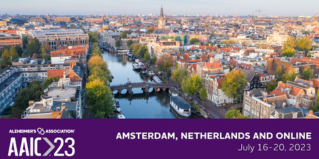 Apr 23 | Ariene Soares and Danielle Cozachenco were selected for travel awards to attend AAIC 2023. See you in Amsterdam!
Mar 23 | Our newly minted Dr. Danielle Cozachenco successfully presented her PhD dissertation. Congrats, Dani!